The Evolving a Circular Plastics Economy project has funded 7 projects through its Pump Priming Fund.
Read on for an overview of each one.
*****************************************************************************************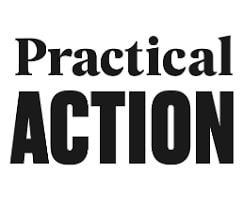 Title: Engaging young people in the circular plastics economy
Project Lead: Dr Kevin Burdon with Dr Rudi Wurzel and Dr Charlotte Dean
External Partner: Practical Action
Summary: This interdisciplinary project brings together researchers from Education, Politics and Geography, along with external stakeholders such as NGOs, schools and community groups. The project investigates the feasibility of a citizen inquiry methodology in which young people identify, map and categorise the different types of plastics they find in their locality using mobile technologies in order to report and make recommendations to policy-makers in their locality. It includes a comparator case study with young people in Bremerhaven (Germany) a city of comparable size and educational, social, economic and environmental challenges to Hull, in order to initiate a wider understanding of the issues involved in engaging young people across different settings.
Young people in a variety of different settings including schools, youth groups and youth councils are actively engaged in the project which will culminate in a conference held at the University in May 2020.
******************************************************************************************


Title: Plastics2Energy
Project Lead: Dr Sharif Zein
External Partner: Cliff Spencer – Global Biotechnology Transfer Foundation

Summary: Eight plastic items have now been identified by UK Government to be eliminated before the end of 2020 where technically possible. The UK Government recently announced that three of these items; plastic straws, stirrers and cotton buds, are indeed to be banned from April of next year whilst this project is in operation. As a result we will be looking at the remainder items in the current undesirable and environmentally damaging non-circular plastics economy. These pre-treated waste plastic varieties and items will be trialled, tested and monitored as a viable feedstock in a unique and recently developed H2AD anaerobic digestion unit, an innovative cost effective technology to both recycle waste and recover energy from waste.
Supercharged microbes will be trialled to digest the plastic to create energy leaving behind liquid and solid biomass, to be used as fertiliser and/or biogas whilst creating potential for combined heat and power for community/commercial purposes. Modular H2AD enables organisations/companies irrespective of size, to engage with the circular economy process giving the added benefits of reducing their emissions/footprint whilst sourcing renewable energy. This technology for renewable energy using waste as a valuable resource, is as much applicable to an SME as it is to multinational company. The demonstration unit will be sited on a 15 acre "off grid" rural locality in North East Lincolnshire.
******************************************************************************************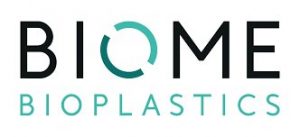 Title: A demonstrate process to showcase the plastic conversion into fuels
Project Lead: Dr Xuebin Ke
External Partner: Biome Bioplastics LTD
Summary: EVERY MINUTE 1 Million polyethylene terephthalate (PET) bottles are produced and will increase further 20% by 2021. Current recycling technology cannot provide a due solution to completely transform them into high value products. The industry will lose the interest due to high energy consumption and low economic attraction. Our research efforts lead to an innovative strategy. Several key technologies are proposed to enhance the processing efficiency in terms of photocatalysis, electrocatalysis and membrane separation. The low‐energy depolymerisation process is used to produce liquid products of terephthalic acid (BDC) and ethylene glycol (EG) driven by light irradiation with bias potential and integrated membrane. For this complicate process, all PET waste can be efficiently recycling used to generate new fuels.
******************************************************************************************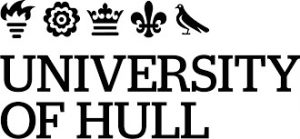 Title: Getting the Plastics Circular Economy Message Out: Arts Research and Performance as a Route to Shared Arts and Science Impact and Engagement
Project Lead: Dr Christian Billing & Dr Rob Mackay
Summary: This project uses practice-as-research methodologies in the Arts to create a piece of performance that speaks through public engagement to the scientific and economic research of the Circular Plastics Economy project. A team of PGR and UG composers, led by Dr Rob Mackay (Music), will collaborate with a team of UG performers and theatre production students (led by Dr Christian Billing, Dr Campbell Edinborough (Drama) and a professional external scriptwriter/devised theatre practitioner) to create a piece of aesthetically arresting performance that uses circularity, repetition and recycling as its main structural motif. Embedded within this will be narrative about the history of plastics development, arguments relating to problems with current recycling practices, and an articulation of the environmental need to move towards a more holistic plastics economy.
The artwork created will have a musical score made using phase composition (in which repetition and circularity create complex poly-rhythms and melodic structures); accompanying this, a choreographed movement and spoken word piece (using similar techniques in dance and scripted phase composition) will explore the history and chemical composition of plastics (old and new), along with an examination of the scientific and behavioural issues that can mitigate against unsustainable plastics use and increasing pollution.
The interdisciplinary arts/science event will be advertised and performed to public audiences from Hull in the Gulbenkian Centre at the University of Hull in the spring of 2020. It will then be performed again as part of the concluding evaluative project conference at Sheffield University (performance of this Arts project has been included on the provisional conference programme at The Edge, Sheffield for June 8th 2020).
******************************************************************************************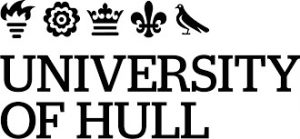 Title: Development of an operational UAV-based system for monitoring plastic waste in the coastal environment
Project Lead: Dr Graham Ferrier
Summary: The coastal environment around the world is being significantly affected by plastic contamination. These plastic contaminants vary significantly in composition, source and distribution within the beach sediment, inter-tidal region and the water column. Assessment of the scale of this contamination in all of these coastal environments is extremely difficult using field-based methods because of the spatial extent of the coastal zone, accessibility issues and the rapidly changing situation due to tidal and weather related processes. This project seeks to demonstrate the capabilities of the internationally leading UAV-based hyperspectral remote sensing technologies covering the VNIR, SWIR and TIR wave ranges, developed at Hull to provide the ultra-high spatial, spectral and temporal resolution imagery over the coastal zone sufficient to provide a low cost, operational methodology of quantifying the amount, type and distribution of plastic waste. The potential to deploy the system Beyond-Line-Of-Sight offers the potential for operational large scale monitoring.
******************************************************************************************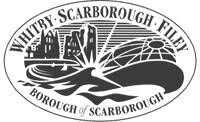 Title: Kerbside Recycling sacks
Project Lead: Dr Pauline Deutz
External Partner: Scarborough Borough Council
Summary: Scarborough Borough Council like some other councils across England, provide a single use plastic sack for residents to store and present their recycling in. This is because the density of housing and space available does not permit the use of a wheeled bin or other receptacle suitable for long-term re-use. The plastic sacks are routinely classed as a waste product at the Materials Recycling Facility [MRF] and disposed of via energy from waste [EFW] this cost is then passed back to the Council through the gate fee. The Borough Council would like to explore the viability of moving from single use plastic sacks to an alternative. The viability will need to encompass operational requirements – storage on vehicle, ability to get sacks to residents, residents' views, cost/benefit and also the impact on the outputs from UPM.
******************************************************************************************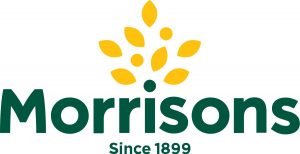 Title: A Decision Support System for tracking, reporting and visualising plastic waste
Project Lead: Prof Amar Ramudhin
External Partner: WM Morrisons Plc
Summary: The purpose of this co-created project is to develop a Decision Support System (DSS) for Morrisons. The DSS will help collect both quantitative and qualitative data on current plastics flow at Manufacturing Sites, Distribution Centres, Convenience Stores and Fuel Stations. The data will comprise information on a range and volume of plastics, suppliers, waste generated, mode of disposal and the proportion which is recycled. This information is currently either missing or collated in a manner which is incoherent and uncoordinated. Thus, our aim is to put in place a system which will enable an accurate mapping and coordination of the horizontal and vertical flow of plastics to derive a detailed visualisation of the whole supply chain. This will enable help Morrisons to take a quick snapshot of areas where waste is an issue and where it can be better managed and / or reduced. This will not only result in sustainable waste management practices, but also contribute to supply chain efficiency and ultimately profitability. The proposed project is timely given that the supermarket is signatory to WRAP's Plastics Pact and is committed to eliminating the use of plastics by 25% over the next 5 years (i.e. around 250,000 tonnes of plastics across all products in the supply chain by 2025).