The University of Hull, in partnership with Scarborough Borough Council, has secured funding from 'Evolving a Circular Plastics Economy' for a new project.  The project, which runs from November 2019 to April 2020, will research options for collecting recycled waste from households that don't have space available for a wheeled bin.  Current practice is to use single use plastic sacks for collecting this waste from households.  A more sustainable solution is needed, for urban areas, where wheeled bins or communal collection points are not an option.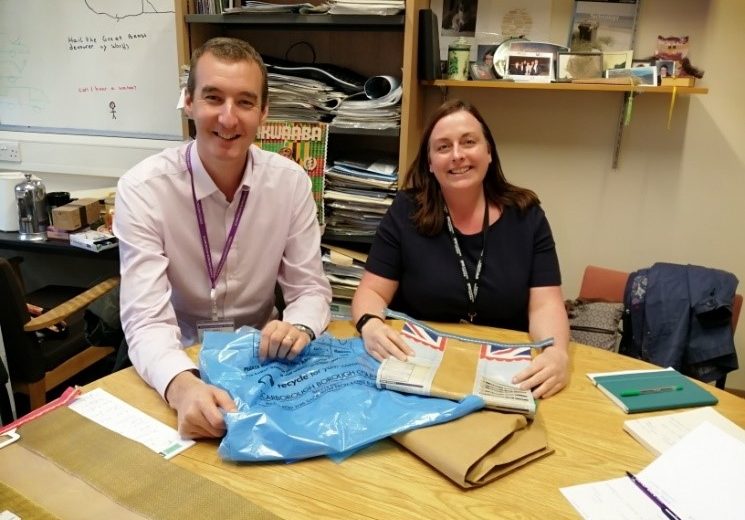 The project brings together expertise from across the University including, environmental, lifecycle analysis, marketing and psychology.  This multi-disciplinary project will bring together stakeholders – households, materials recycling facilities and waste operatives to develop a range of options for the Council to consider, supported by a business case, to eliminate the use of single use plastic bags.
We are delighted to be working the University of Hull and proud to have been selected as a pilot project for their Pump Priming Fund to look into alternatives to single use plastics. As a local authority we are keen to reduce our impact on the environment and have committed to phasing out single use plastics entirely. One key area for this work stream is the provision of single use plastic sacks for the 7000 residents to use for their mixed recycling who do not have space for a bin. We currently issue 20,000 sacks per month and are excited to be working on alternatives and hope to be able to find a solution acceptable to residents, collection staff and our reprocessing partners.
Harry Briggs - Deputy Operations, Transport and Countryside Manager at Scarborough Borough Council