Dr Charlotte Dean is a Postdoctoral Research Assistant at the University of Hull, working on the Evolving a Circular Plastics Project, in close collaboration with colleagues from the School of Education, including Professor Kevin Burden, Professor of Educational Research and Director of Research and Dr Lisa Jones, Senior Lecturer.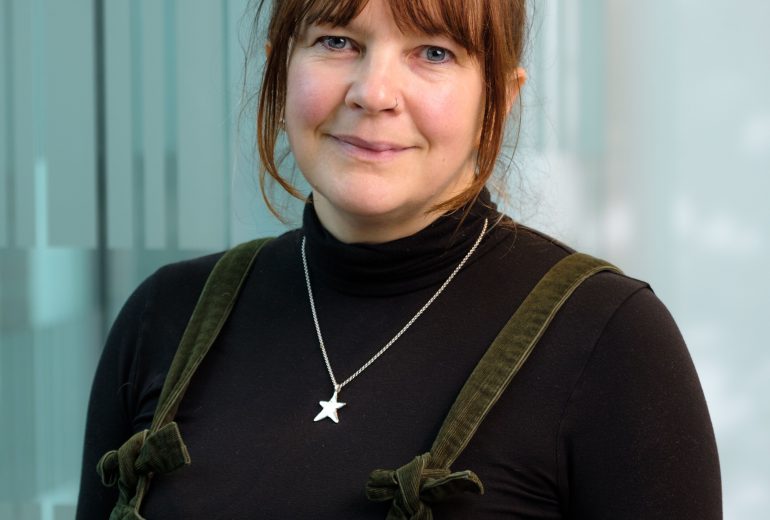 Giving young people a voice
Charlotte is a professionally qualified youth worker and devotes her professional and much of her personal time to working with young people with the aim of exploring their lived experiences and ensuring that young people, particularly those who are disadvantaged or disengaged, are enabled to have their voices heard about issues that are impacting upon their lives.  Charlotte is currently working on several research projects which are co-created with young people and focus on a wide range of issues important to them, ranging from the issues surrounding the circular plastics economy to the experience of education for young people in care.
Plastic Citizen
Alongside her colleague Professor Kevin Burden, Charlotte has been using creative participatory research methods to encourage young people to explore and activate their role in the circular plastics economy.  Part of the University of Hull's Evolving a Circular Plastics Economy project, the "Plastic Citizen" project is working with 6 different groups of young people in informal and formal education settings, including schools, youth projects and the International Pupil Council. Each of the groups are working on their own research inquiry into how to encourage others to be aware of and actively engage with the circular plastics economy.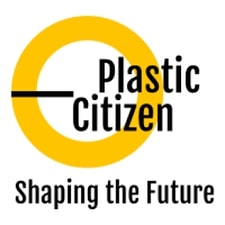 The University of Hull is one of a small handful of universities pushing the use of citizen inquiry with young people and the results of Charlotte's work are already showing that young people are keen to play an important role in the circular plastics economy through designing products, educational resources and campaigns to educate and involve adults and young people alike.
One particularly notable aspect of the research has involved the International Pupil Council, a group made up of 30 young people aged 9-10 years old, from various primary schools across Hull. With this group, Charlotte has piloted an innovative Citizen Inquiry research project to find out about the knowledge and habits of the general public in Hull towards the circular plastics economy; the research was designed using the Open University's nquire online platform.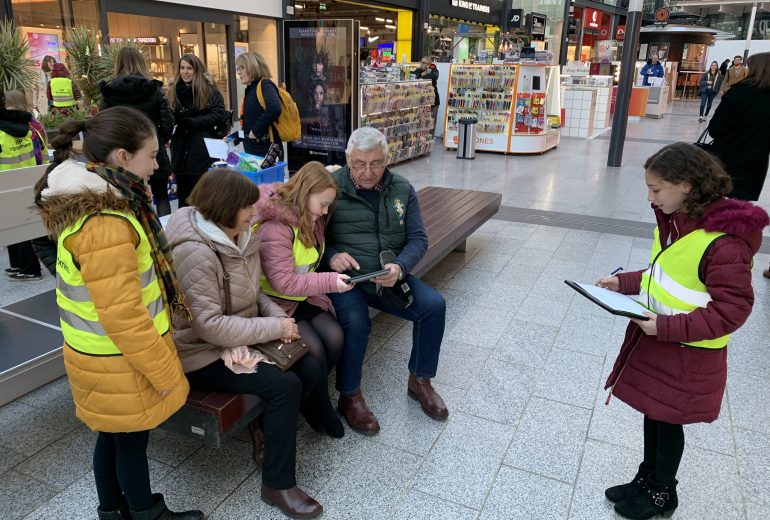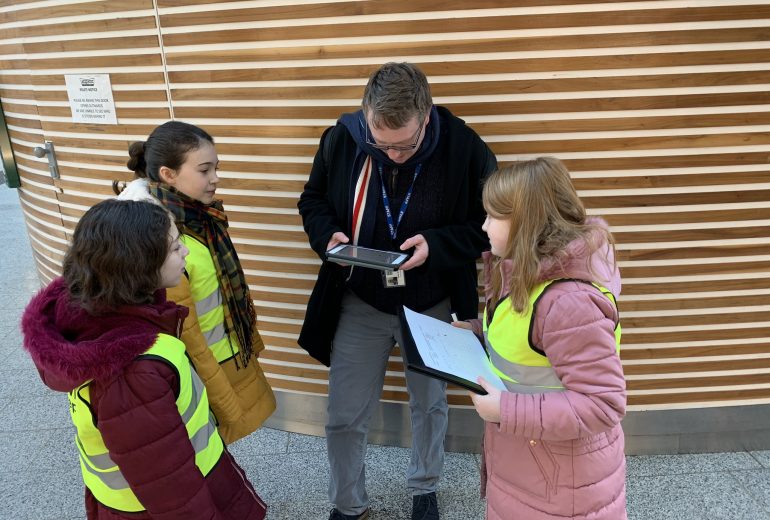 Moving Engagement Online
The role of digital technology is an important aspect through which the young people are engaging with the project. Two of the groups are designing apps, supported by University of Hull digital media students. The apps are designed to educate and engage primary school children in the issues related to the circular plastics economy.
During the Covid-19 lockdown Charlotte and Kevin have been continuing to engage young people through a range of online blogs, resources and activities which are being supplied to schools and made available on the Plastic Citizen website.  There is also an active Twitter account.
Charlotte and Kevin are also planning a documentary film with local arts company My Pockets which will show the process through which the different youth groups have worked to produce their individual projects.
Developing New Safeguarding Protocols
To facilitate the move to online working safely, Charlotte has created a Digital Safeguarding and Online Operation Protocol, which includes measures such as password protection and a moderated waiting room so adult group leaders and young people can be checked before they are allowed access.
The protocol also includes an international dimension for ensuring that online protocols can be adhered to when interacting with young people from other countries. This has been developed in line with guidelines and resources provided by the Council for International Schools and ACRO Criminal Records Office, a national police unit working for safer communities.
The Digital Safeguarding Protocol has been adopted by Link Online Learners, a project set up by British Council Ambassador and CEO of Portland Education Alex Bell, as an online response to Covid-19, engaging 300 young people across 12 countries, sharing experiences, creating commonality.
International Links
The Plastic Citizen project has also developed a strong link with schools and youth groups in Bremerhaven, Germany.  During a research visit in early 2020, supported by Professor of Comparative European Politics Professor Rudi Wurzel, several workshops with primary and secondary schools took place as well as meetings with the Bremerhaven Council for Climate Change and the Youth Climate Council (Jugundklimarat) in which young people's approaches to the circular plastics economy were shared and discussed.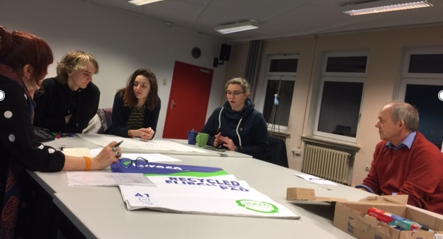 For more information about the 'Plastic Citizen' project or Citizen Inquiry as an engagement tool with young people, contact Dr Charlotte Dean at Charlotte.Dean@hull.ac.uk